North Queensland investment to rise with the $1 Billion Cairns Global Tourism Hub
21/05/2019
Investor confidence is growing in the government's proposal for a Tropical North Global Tourism Hub setting the next growth period for Cairns with multiple national and international firms at the centre of the next phase of consultation, with the Cityport precinct near the expanding Convention Centre being the preferred development site.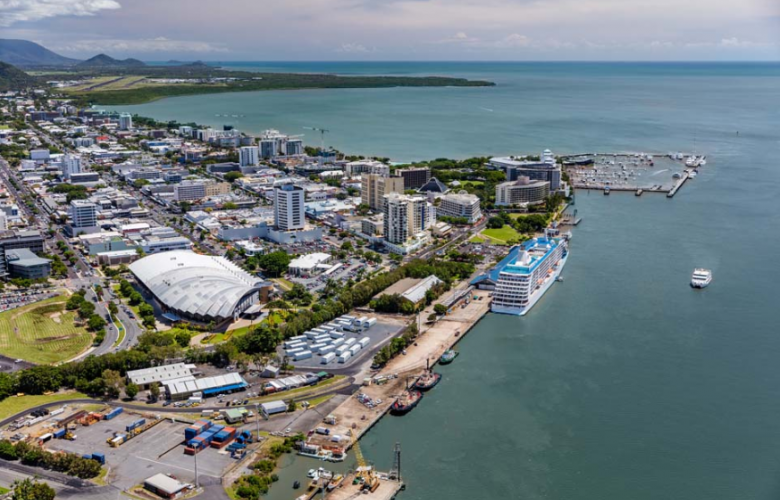 The Queensland Government's preferred site at the Cityport precinct.
This is just 1 major project set to boost the Cairns economy. Another is an Overseas developer (based in Dubai) has committed a billion dollars in the area...He could have spent his money anywhere in the World but after extensive research could see the tremendous value in Cairns.
Whether you are considering moving to the Tropics or investing, we would encourage you to have a read of a Free Report that highlights the very promising future of Cairns and why many experts consider why it's on the cusp of a Major Growth Period.
Just pop your details in the form below and we will send the report directly to your inbox while property prices are very affordable.....for now.
Alternatively if you wish to have a chat about Cairns, feel free to contact Terry Loftus a property expert and resident of Cairns for over 30 years on 0412 472 172
More on the Global Tourism Hub.....The State's preferred site is within the Cityport precinct, near the expanding Convention Centre.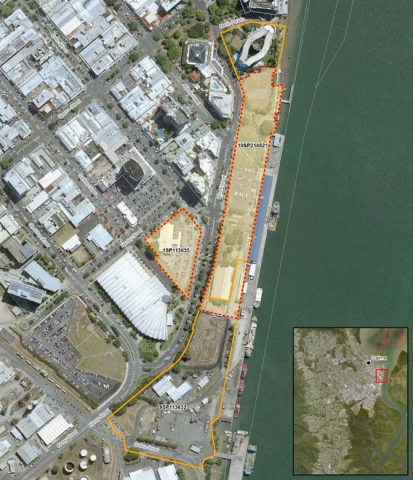 Preferred site map. Source: QLD Gov
Member for Mulgrave Curtis Pitt said, "I have backed a proposal for a Global Tourism Hub every step of the way and it's great to know we have some of the world's leading firms interested in developing infrastructure here in Tropical North Queensland.
"The government's commitment to delivering a Global Tourism Hub in Tropical North Queensland is having a profound impact on the private sector – investors are recognising the exciting opportunities we have in Cairns and I have no doubt this will pay off in years to come."
Tourism Industry Development Minister Kate Jones said following the success of the 2018 Commonwealth Games showcasing Queensland to the world it was important to maintain momentum.
"Tourism in Queensland is a $25 billion industry and projects like the Tropical North GTH will ensure this industry continues to grow, creating jobs for Queenslanders and supporting our economy."
The Tropical North GTH development in Cairns may include:
Entertainment, recreational and cultural facilities
Five- or six-star hotels
Unique, internationally recognisable architecture with expansive high amenity public realm
Integrated resorts, including casinos and gaming facilities
Apartments
Arcades, pools, salons, gyms and other recreational facilities
Meeting and conference spaces
Tourist attractions such as maritime museums and aquariums
Theatre and convention facilities
Cinemas
Boutique retail
Celebrity chef restaurants and bars.
The GTH would be part of a wider infrastructure spend by the Palaszczuk Government including the adjoining Trinity Inlet upgrade and the Convention Centre expansion – all set to give the local tourism industry a major boost in coming years.
Cairns Regional Council Mayor Bob Manning said environmental approvals recently given by the Coordinator-General for a major upgrade of the Cairns port would allow a significant increase in the size and number of cruise ships travelling to Cairns.
"Overseas experience suggests the cruise ship project will deliver an $850 million boost to Far North Queensland tourism, with up to 100 extra cruise ships to berth annually in the Port of Cairns by 2031," he said.
"This will potentially result in a tripling of the number of passenger days spent in Cairns each year due to cruise ship tourism – an increase of 225,000 passenger days each year by 2031.
"Our GTH opportunity sits right in the middle of the State's $120 million upgrade to the Port of Cairns and the $176 million expansion of the Cairns Convention Centre," she said.
"These projects will be game-changers for Cairns and for Far North Queensland tourism."
​Download your Free Report below while property prices are very affordable.....for now.